Guía de lonas para estanques
Aquí hay una breve guía de lonas para estanques. Para un estanque, una piscina ecológica o un tanque de fitopurificación, tiene dos opciones para elegir: lonas de PVC o de EPDM.
PVC or EPDM, which kind of liner to choose for a pond, a natural pool, or a phyto-purification pool?
PVC is a plastic material, while EPDM (ethylene-propylene diene monomer) is a synthetic rubber. Both materials are very good.
A first consideration is the thickness. Regardless of the material, a greater thickness will give you more certainty of durability and more resistance to possible damage (pressure with a sharp stone, tools, roots, rodents). In any case it is strongly recommended to insert a layer of non-woven fabric under the waterproofing liner precisely to minimise these risks.
PVC liner is the most widely used material for waterproofing ponds and for covering swimming pools, but also for tarps for industrial roofs, trucks and gazebos. Of the two types of pond liners, it is definitely the cheapest.
There are three versions of PVC pond liners according to thickness: 0.5 mm (for small ponds, not walkable), 1 mm (for medium to large ponds where the liner is intended to be walkable, however, it is advisable to pay attention not to step on sharp stones), or 1.5 mm, which I recommend for swimming ponds and natural pools.
As the thickness increases, the liner becomes less flexible, which makes it a little more awkward to lay, especially in the case of small ponds or ponds with special shapes.
If you want to join several PVC liner together, it is possible to do so using a special welding machine (by heating the liner to a certain temperature and applying pressure to the overlap, the two liners can be welded together perfectly).
The PVC pond liners that we can supply have a manufacturer's warranty of at least 15 years.
EPDM is a more high-quality material. It is much more elastic and flexible, so it can adapt more easily to any changes in the shape of the pond over time, and it resists the pressure of plant roots better.
It is possible to glue several EPDM liners together using special glues, in a process similar to what is done to patch a bicycle inner tube.
The EPDM liners that we can supply have a manufacturer's warranty of at least 20 years. The only disadvantage of EPDM is the cost, which is higher than that of PVC.
You can use an EPDM liner to waterproof a pond if you want the best possible liner, or if you need to set up a phyto-purification pool, where there is a gravel substrate and many marsh plants with free roots, which will therefore create pressure on the pool liner over time.
I hope this brief guide to pond liners has been useful to choose the most suitable liner, otherwise you can contact us to request an opinion on the most suitable liner for your pond.
How to calculate the pond liner measurements
I recommend that you buy the pond liner once the excavation is complete. It is unlikely that the measurements of the excavation will be exactly as you have planned. In fact, it often happens that the length or depth of the excavation differs from the planned one.
When the excavation is complete, you can also calculate the measurements of the liner by fitting a metric wheel perfectly to the shape of the excavation. In this case, remember to extend the metric wheel an extra half meter on each side, where you are going to fix the liner externally.
To get an idea of the pond liner measurements to purchase (and also in order to plan the excavation based on the available liner measurements), here are the formulas to use for a quick calculation:
Side A = A max + A1 + A2 + 2 * H max
Side B = B max + B1 + B2 + 2 * H max
Of course, the result must be rounded up according to the available liner size (usually one side of the liner must be a multiple of 2 meters).
We have various liners available, in both materials, different thicknesses and customisable sizes.
Contact us to choose and purchase the liner that best suits your needs.

Con la compra de al menos 100€, puedes acceder a Plantas Acuáticas Gold Exclusive y tienes derecho a:
Envío gratuito (en la mayoría de los países europeos o con descuentos en otros países);
Garantía de crecimiento de las plantas 100% (en nenúfares, flores de loto y plantas palustres, recomendadas por nosotros mediante los Kits de Estaque Fácil o la Consulta de Estanque, o escogidas cuidadosamente leyendo las hojas de información de la planta en la página web y que son plantadas de acuerdo con los manuales impresos, incluyendo el envío);
Vídeos detallados de como cultivar plantas acuáticas;
Manuales prácticos impresos de cómo plantar las plantas acuáticas correctamente para resolver todas tus dudas.
¿Tienes preguntas sobre la gestión de pedidos y envíos?
Descubre todas las respuestas a las preguntas frecuentes sobre el envío de plantas, la gestión de pedidos y consejos de compra.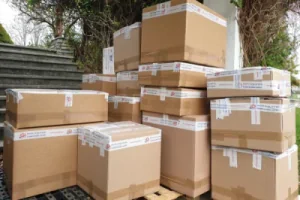 ¿Quieres asegurarte de colocar las plantas más adecuadas para tu estanque y con garantía de crecimiento?
¡Descubre más sobre nuestros servicios!
¿Quieres tener un estanque con agua limpia y sin algas?
Descubre cómo configurar tu estanque con las plantas acuáticas adecuadas para crear un entorno magnífico y en perfecto equilibrio
Accede al Video Curso y descarga la "Guía para el Cultivo de Plantas Acuáticas" (¡Gratis!)
COMIENZA AHORA
Qué dicen nuestros clientes sobre nosotros